How to optimise product pages
In eCommerce stores, businesses often do not give their product cards the attention they deserve. However, these pages are of significant "strategic" importance.
Let's take a closer look at these crucial pages and see how you can improve your eCommerce product page optimisation. We will assume your product cards are basically SEO optimised (tags, Title and H1 are written, meta tags are filled in, Schema markup is added) and that they are attracting relevant traffic.
How to make a good product page
With all this done here are further practical recommendations – 15 steps that are worth doing for product page optimisation.
1. Add a "similar products" block
Use product recommendations, bundles (combining products), upsell and cross-sell tools. Even if some products are not suitable for the buyer, they will linger on the site and it sometimes inspires them to choose a suitable alternative option.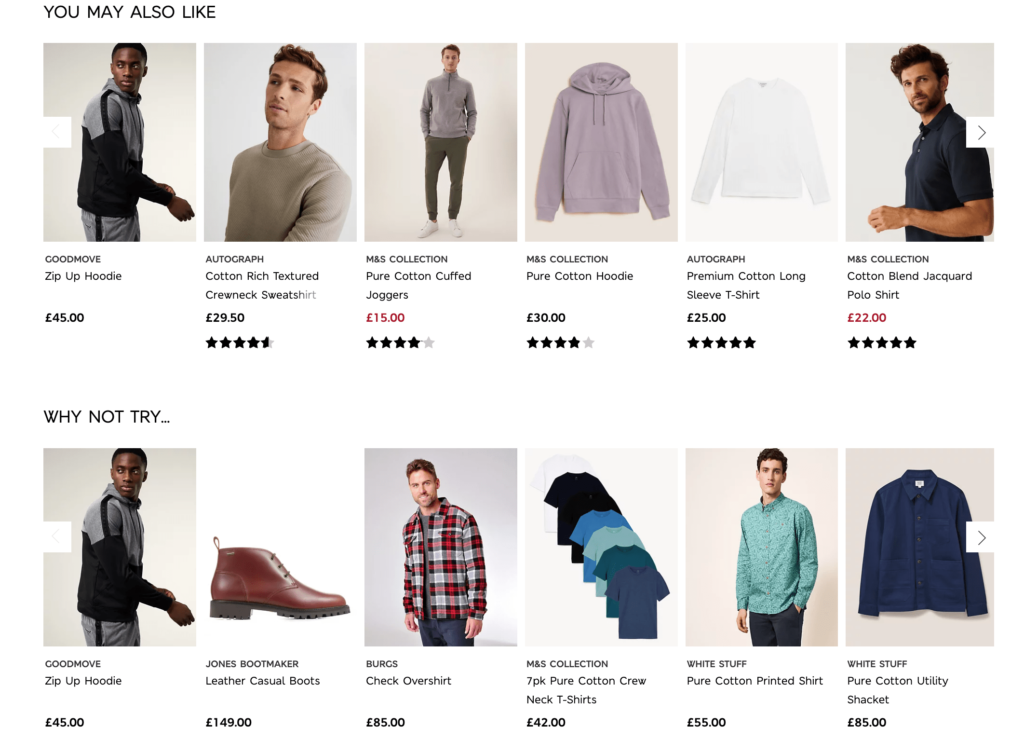 2. Post reviews
When considering how to improve product pages, one of the most impactful actions is to include product reviews – 61% of customers read online reviews before buying, and 88% trust website reviews as much as recommendations from close friends and acquaintances.
Having 50 or more product reviews can lead to a 4.6% increase in conversion rates. Therefore, the presence of real comments from buyers is a big step towards increasing trust and profit in the future.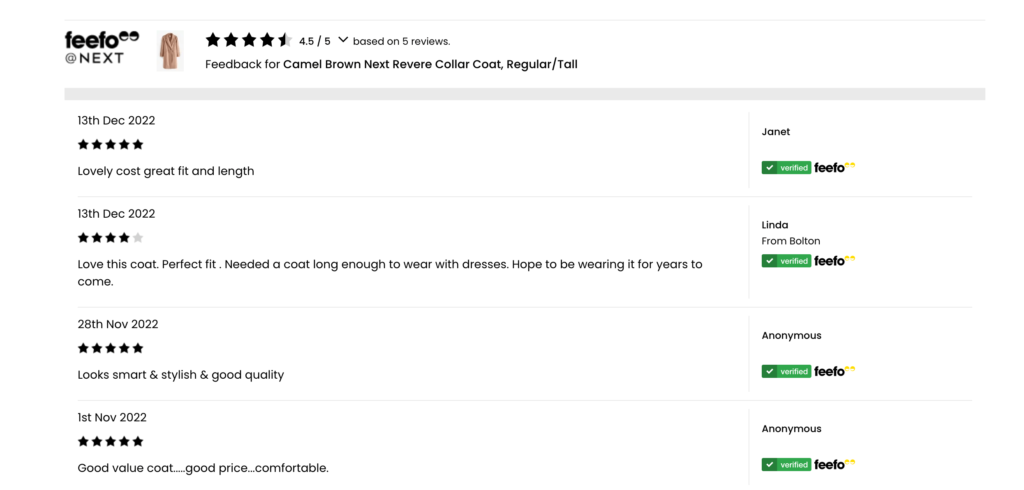 3. Video product reviews
Add video product reviews ranging from 30 seconds to 2 minutes to really bring your products to life.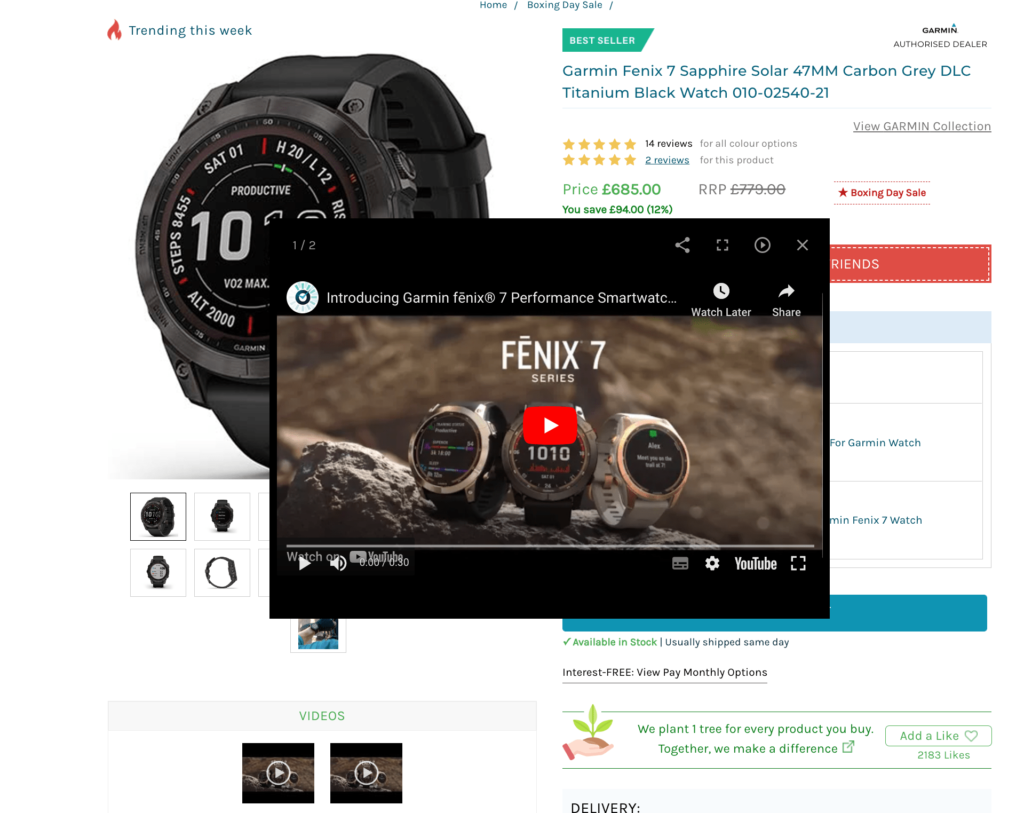 4. Add shipping terms
If you are planning to scale, make it possible for people outside of your city to get an order so you can reach a larger audience, therefore increasing your number of potential buyers. You do not need
to describe all the conditions in detail, for this you have a separate page. But briefly provide basic information.
5. Specify warranties
If you say up front that the product is guaranteed for a certain period, or can be returned or exchanged, it will greatly help to alleviate buyers' fears, thus making the buying decision easier for them.
6. Add the option "Buy in one click"
If you're selling locally, the one-click buy option may be right for you. The buyer will not need to fill in many fields, the only thing that needs to be entered is a phone number and name. If trying one-click buying, it is important to test how it works to ensure you give the user a clear understanding of what format the phone number should be entered, in order to avoid user errors.
7. Launch a promotion
When buying, everyone loves discounts, gifts and promotional offers. In addition, it is well-understood that sometimes people buy goods for a promotion, even if they don't need them or they were going to buy something completely different.
If you specify a discounted price, make it more noticeable than the original one so as not to confuse the buyer.
To make your promotion even more impactful, set a time or quantity restriction, and post the information in a prominent place.
A further benefit of having promotions is that they are great advertising. People like to share special offers with relatives, friends and acquaintances which provides you with more potential leads.
8. Include your product's features and benefits
If someone sees an empty product card they are likely to leave your site. It is important for buyers to get a detailed description: specs, features, benefits, user-warnings, usability, details, and so on.
The more questions you answer in the buyer's mind, the more likely they will place an order.
9.Get great product photos
Since you cannot see or touch a product when buying online, photograph (and video) are the primary ways for shoppers to understand it visually.
The quality of imagery does improve the conversion of an online store. Pictures should be clear and detailed, with natural colours, and show different angles. This will help visitors to correctly form an opinion about the product and buy what's right for them.
We advise including at least three product photos. These should include front, back and side, and have a hand or familiar object in shot so that customers can estimate the dimensions. If the product comes in different forms also show folded, unfolded, installed, and so on.
10. Add symbols of benefit to the consumer on the product page
You could show these benefits as badges or icons for extra visual impact. For example, a promotion, a percentage discount, top sales etc. Your goal is to convince shoppers that their search is complete and they have found the product for them.
Thoughtful marketing will show your customers that you are the best option.
11. Well-designed CTA and pop-up forms
The call to action (CTA) on the button should accurately reflect the action that will happen when clicked. Your goal is to get site visitors to make a purchase as simply as possible, so guide them through their journey seamlessly.
12. Buy button
Make it bright, contrasting with the content of the product card so that customers don't have to waste a second searching for it.
13. Add an exit-intent clause
If visitors to your site are not interested in a particular product and want to close the page within 30 seconds, give them options to stay on your site and find something more relevant to them.
14. Page design
Compare your page design with similar competitor pages. This will help you understand if you are keeping up with the latest trends or if your design is outdated. Perhaps it is time for a redesign of your online store from a web design agency for ecommerce projects.
15. Quicken page speed
Fast-loading web pages improve user experience and SEO performance, reducing the number of bounces and moving people towards making their purchasing decisions more quickly.
If you want an SEO audit of an online store, online store promotion, conversion optimisation or Google shopping optimisation, contact us and we will be happy to review your business. We will share our successful cases and select the best integrated solution for you for optimising product pages.
Common mistakes to avoid when you optimise product pages
Don't use product descriptions from the manufacturer's website. Very often, online stores copy text from the manufacturer for product descriptions, publishing them exactly as they are presented on the manufacturer's website. Many sellers and distributors do this, making the content less unique. It risks sanctions from search engines too.
The page is not SEO optimised. For an online store, the product card page is your main point of traffic and sales growth. The product card can be optimised for low-frequency queries and high-conversion queries. Read our article on how to optimise a page for SEO.
Don't delete product pages that are out of stock. Just hide the product from users, indicate when the product will be in stock and offer an option for alternative products.
Don't delete seasonal items. It is best not to remove seasonal products that have managed to take top positions, so that you can maintain their success for the next season. You can hide seasonal products for users on the site, but don't stop the page from indexing.
Need more information on how to optimise your product pages for more sales?
While there are many good practices to follow to optimise product pages, every business is unique. So analyse your customers to understand what is important for them when choosing a product and how to make this process as convenient as possible.
Your objective should be to make an online experience so good that customers do not want to leave before purchasing. And furthermore recommend you to their friends. This will help your conversion to continually grow.
At Atomic Leap, we are always on hand if you want to discuss your online store with an expert.
Liked the article? Don't forget to share on social networks.